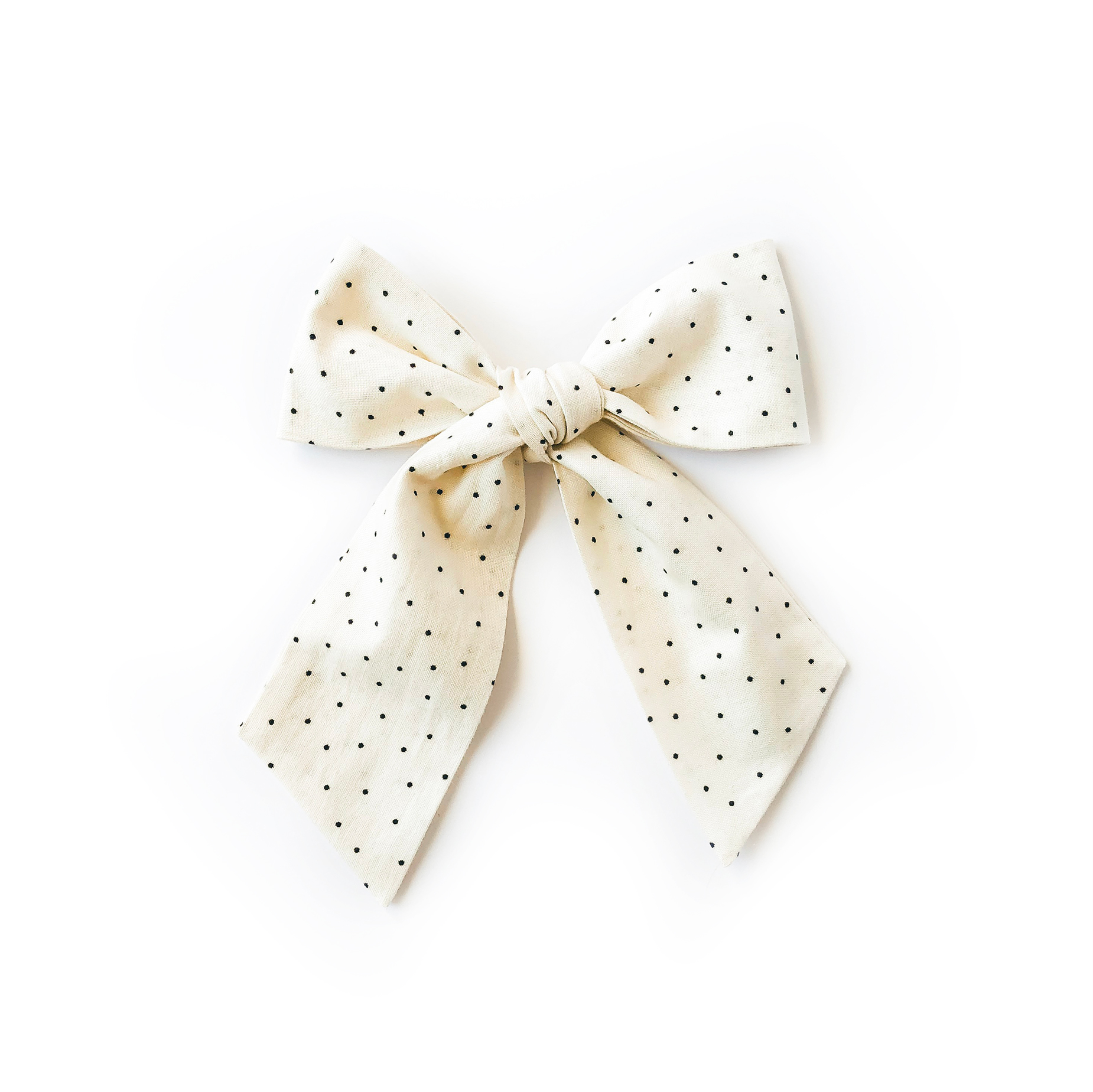 Kate | Ivory Dot
A classic, oversized, hand-crafted bow made of high-quality cotton in ivory with black polka dot pattern.
Each bow measures approximately 5" x 7" and is individually unique.
Glued onto a right-sided sturdy alligator clip with teeth.
sold out
Style options include:
Clip: Our silver metal alligator clip is removable and reversible, designed to allow you to orient the bow either on the left or right. A silicone strip that makes the bow even more secure is attached.
Band: Our high-quality nylon headbands are super soft and stretchy, but hold their shape. These one-size-fit-all bands are gentle on your baby's head and will grow with them.
Piggy Set: Two of our Jane bows in a matching set with reversible clips.
*Because each bow is handmade, each individual bow may vary slightly in shape and pattern. We trust that you will love each bow that was created just for you. For the safety of young children, always supervise your child when wearing their bow.